Shorthand FAQ
Using Shorthand for Storytelling

Embedding Content into Other Platforms
Once published, you can embed your Shorthand story into anything that accepts full HTML code.
Click Republish
Click Copy Embed Code
Paste the code into the desired document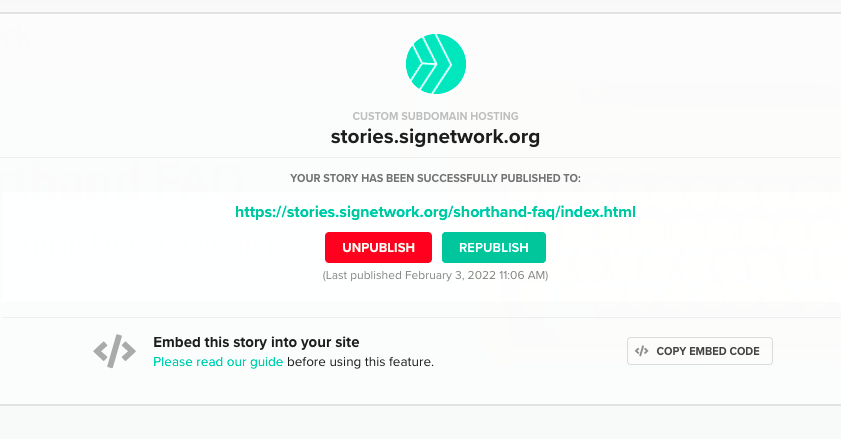 Embedding Content into Your Shorthand Story
Copy a link from the other platform and paste into the Rich Media option in Shorthand.

Or, copy code from the other platform and in Shorthand click Add Section, Custom HTML. Paste the code into the resulting block, and click Preview to view the results.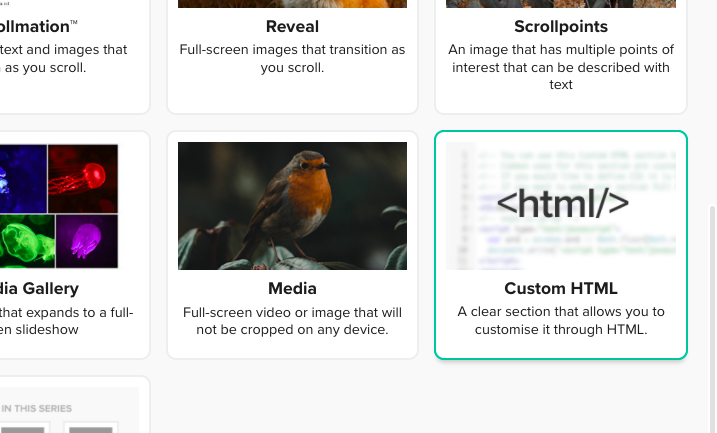 A few ideas for embedding content into your Shorthand Stories
Tableau Public: For visualizing maps and data
Padlet: For interactive boards
SoundCloud: For adding audio to your story
InfoGram: For infographics
Youtube/Vimeo videos
Many more!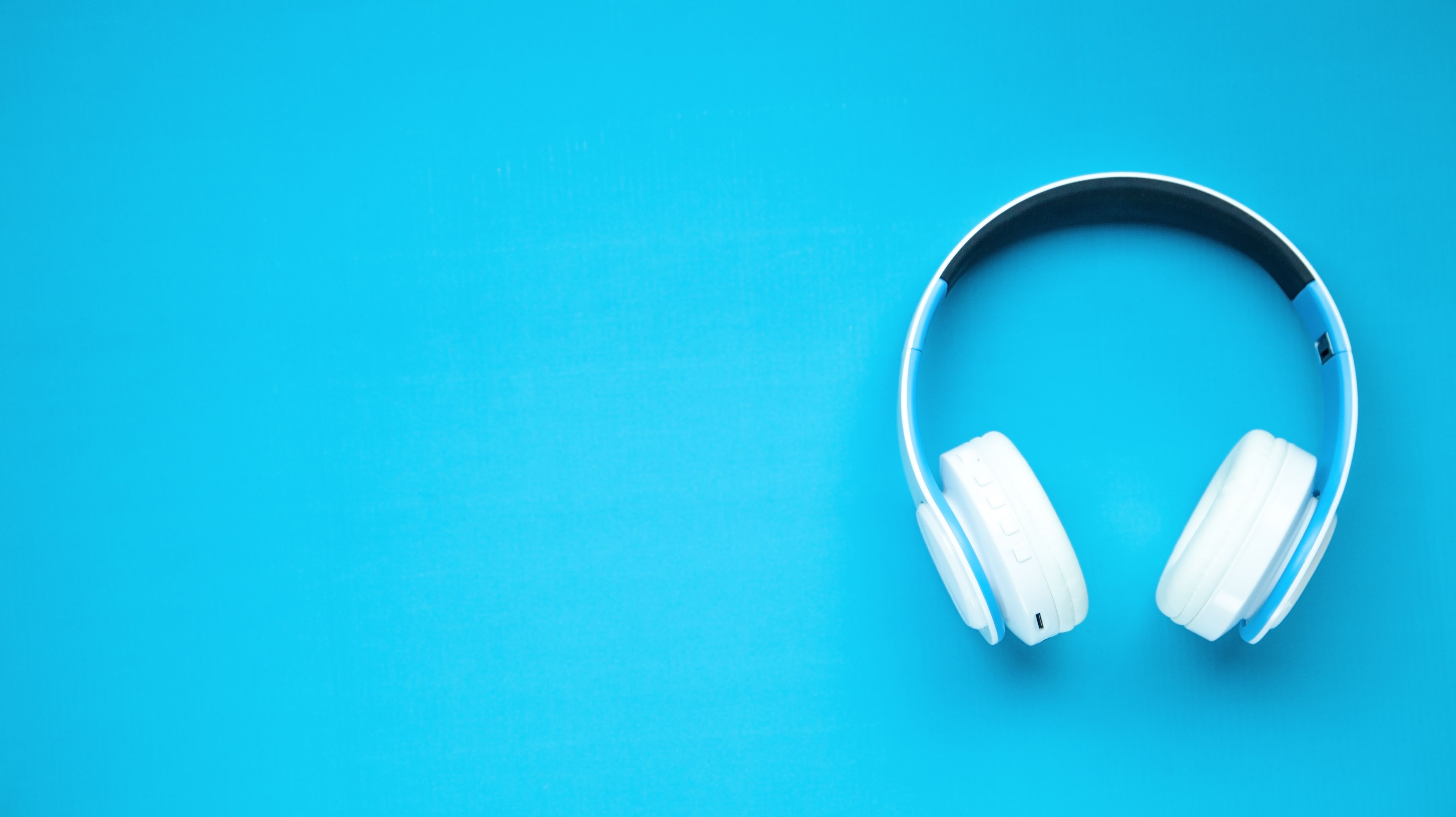 My personal pet peeve is: Imagine you have to listen to someone read you literally everything that is on the webpage, including 'link,' 'visited link,' 'combo box,' 'navigation bar,' etc.  You find yourself wanting to scream 'Read me just the facts!'
Lighthouse Accessibility Check
In a Chrome Browser:
Click the more options option in the far right
Click "More Tools," "Developer Tools"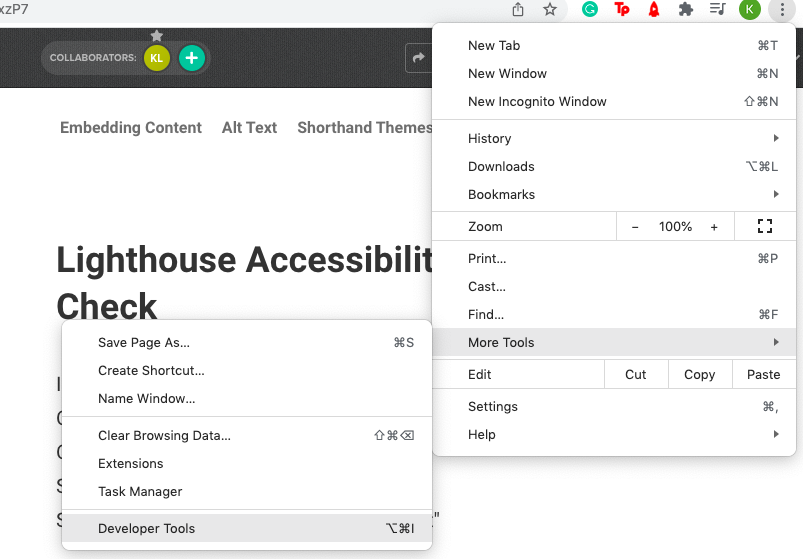 Select "Lighthouse"
Select "Accessibility" and "Generate Report"

---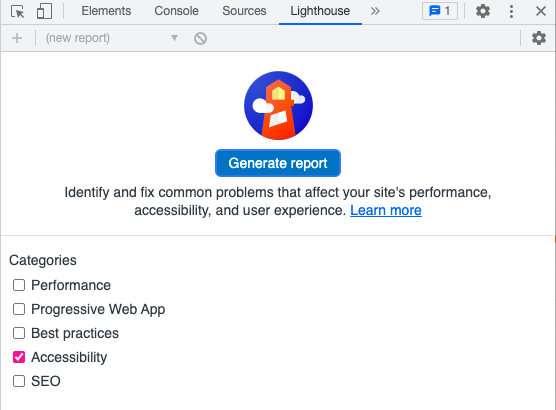 Lighthouse will generate a score and display any accessibility issues.
Running Lighthouse in Incognito mode may get the best results.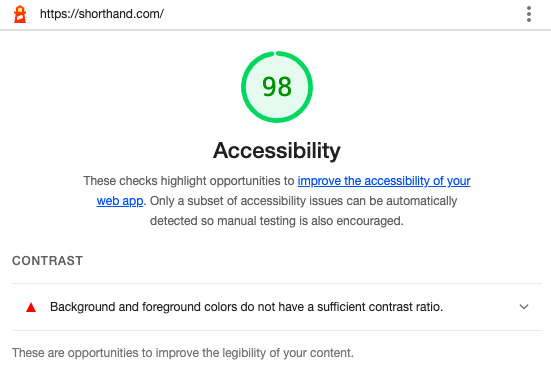 Shorthand Themes
Themes offer some preset design options for your header and sections.
The themes available in our plan are Shorthand Basic, Shorthand Blue, and a custom-branded SIGnetwork theme. Click the Themes icon to change the theme of your story.