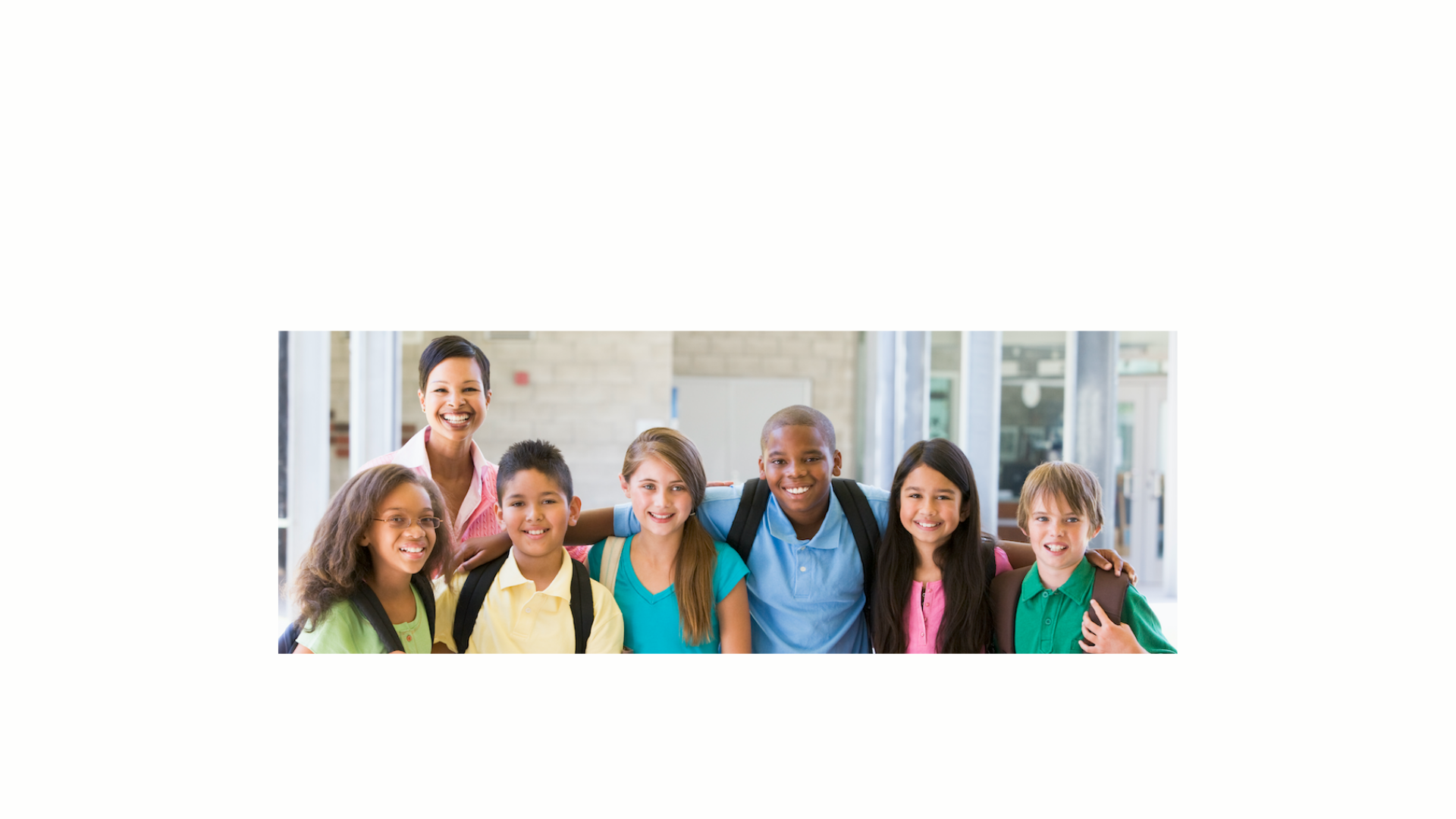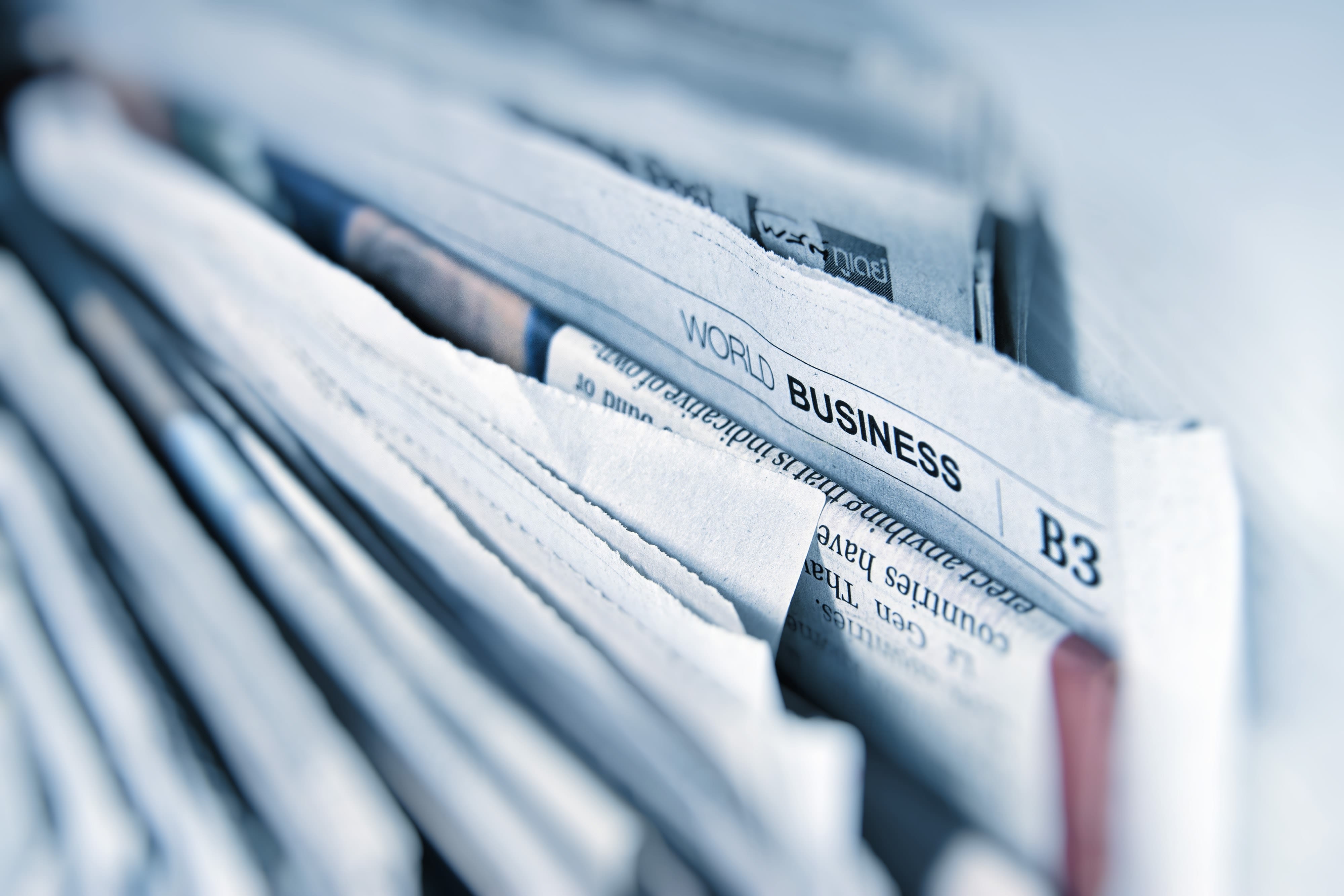 Call for proposals announced for the SPDG National Meeting!
Kelsey has made proposing a breakout easy-peasy. Just take this quick survey and you'll be done, lickety-split.
Also, don't forget to start reading "Made to Stick" and beginning to prepare your elevator speech for a hard-to-reach audience and a one-sentence core message that describes the essence of your project.
ICYMI: Our keynote Wall Street Journal best-selling author, Ann Handley, will help you "market." Read her blog or subscribe to her free newsletter to learn how to be brilliantly creative on a tiny budget. And I think we can all relate to that!
Colorado SPDG Learning Opportunity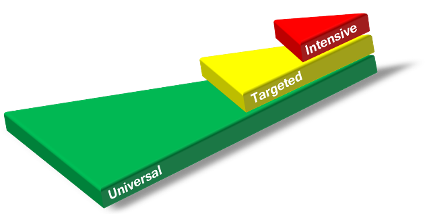 February 2nd, 2023, 8:30am-12:30pm (MST): Creating Safe Learning Environments for ALL Students Within a Multi-Tiered System of Supports: Virtual 4 Part Training Series/Day 3
Who should attend: Open to the public
Session Description: This four-part Training Series is designed to support the creation of systems and structures necessary to build positive learning environments at the universal level within a multi-tiered system of supports. Positive Behavioral Interventions and Supports (PBIS) will act as the foundation and catalyst for transforming social culture. Additionally, we will explore how to integrate bullying prevention and other social emotional curriculum into one system with considerations to promote buy-in and support, and the use of implementation science to ensure a successful launch.
Objectives for Day 3 of the Series:
Understand Active supervision using 2 strategies-Move, Scan, Interact
Know the 4 components of a comprehensive discipline systems that prioritize positive, proactive, and instructional approaches
Investigate how to Use data to inform decision making
Registration link: https://safe-learning-environments-day3.eventbrite.com/
​To view Day 1 and Day 2 of the training series, please visit the Colorado Multi-tiered System of Supports Online Academy at https://comtss.learnworlds.com/course/safe-learning-environments. Materials can be found on our padlet at https://comtss.padlet.org/COMTSS11/Safe_Learning_Environments
Please visit our website at https://www.cde.state.co.us/mtss/trainings to view the dates and topics of the entire series.
Another Opportunity to Support School-based Mental Health Services
Federal Register :: Applications for New Awards; Mental Health Service Professional Demonstration Grant Program
The US Dept of Education received further funds to support school-based mental health services. Applications are due January 27, 2023.

Save the Date
Get ready! The 2023 Office of Special Education Programs (OSEP) conference returns in person! OSEP will hold a combined Leadership and Project Directors' Conference, July 24 – 26, 2023, at the Crystal Gateway Marriott Hotel in Arlington, Virginia.
Conference registration and Call for Proposals are anticipated to open later this month
January Directors' Webinar Recording & Resources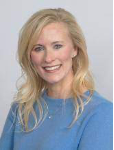 Kim St. Martin, MI SPDG Project Director, shared her team's learning that regional and district supports were not enough – getting into the classroom is ultimately necessary to see improvements in fidelity and child outcomes.
Julie Morrison, MI SPDG Evaluator, described how they are coaching evaluators using the "Program Evaluation Coaching Concepts" see Evaluators' Corner.
Upcoming SPDG Directors' Webinar
No February Directors' Webinar due to the SPDG National Meeting Feb 8th & 9th.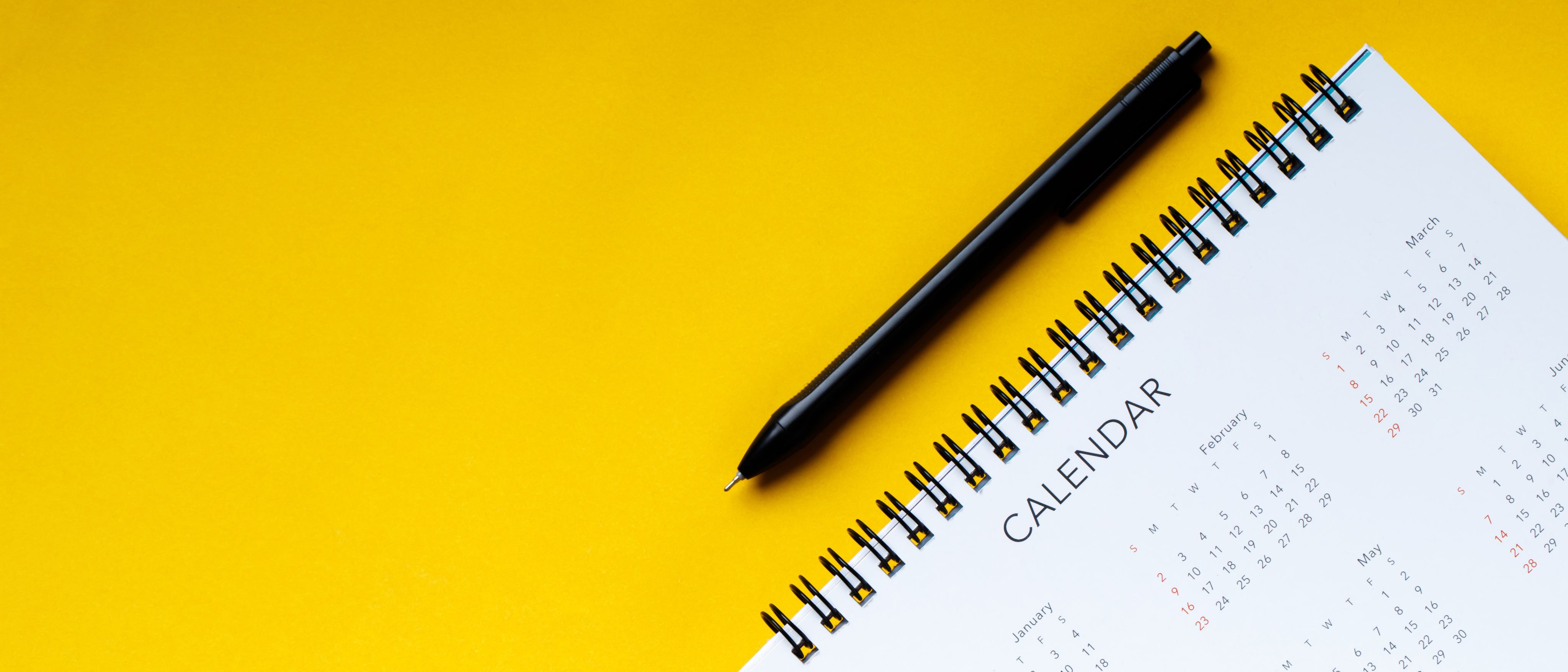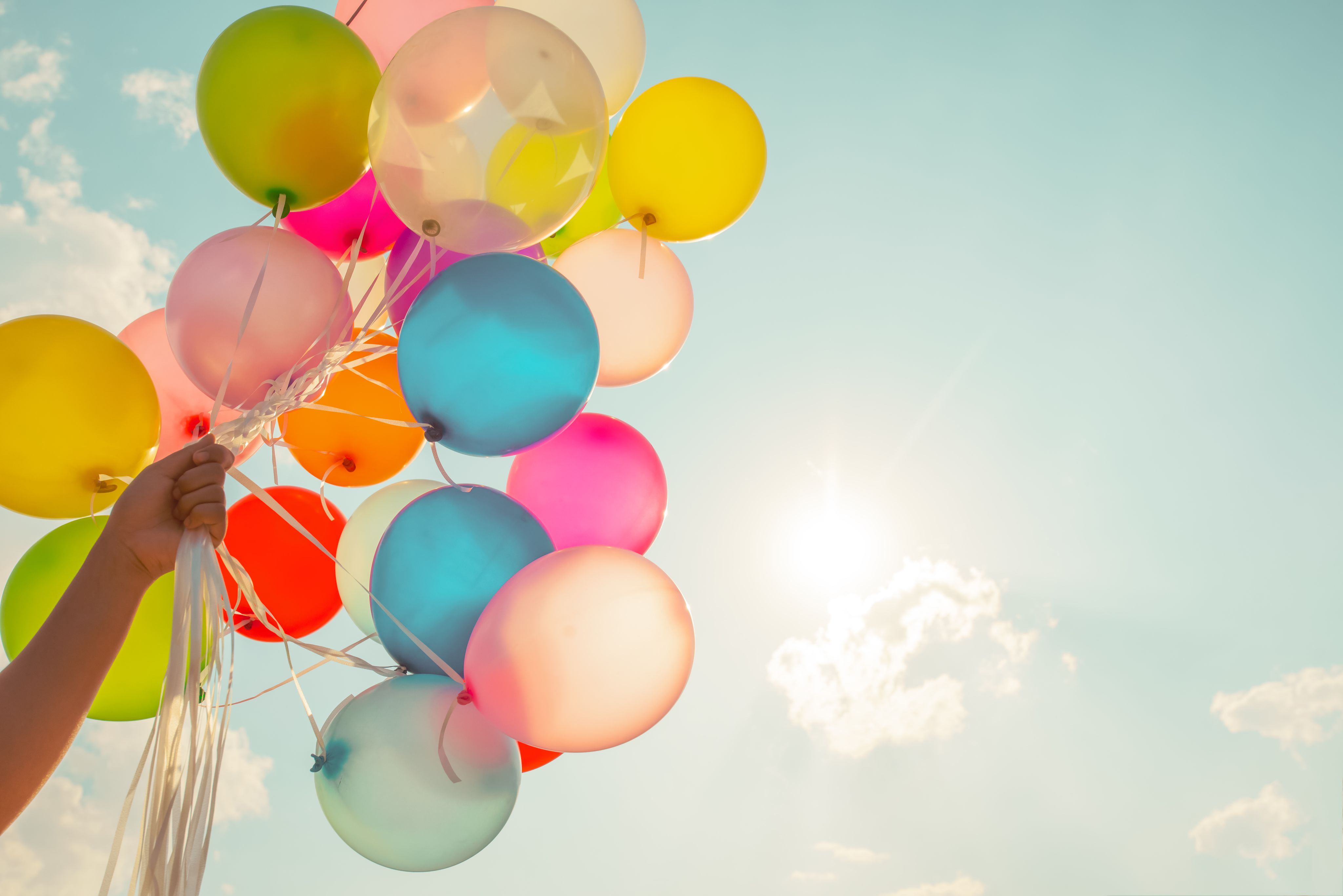 Improving Professional Learning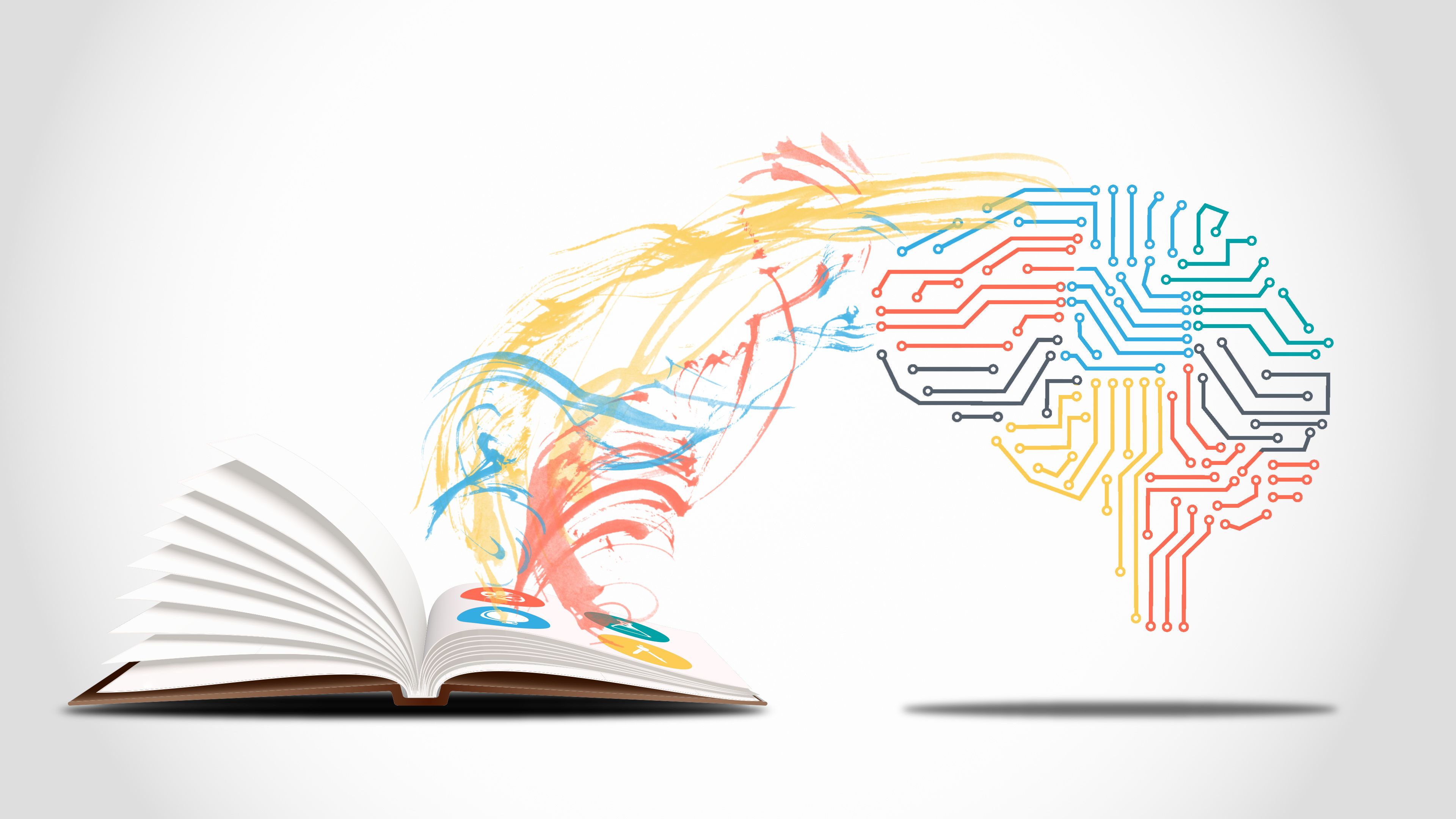 Study of Teacher Coaching Based on Classroom Videos: Impacts on Student Achievement and Teachers' Practices
Helping teachers become more effective in the classroom is a high priority for school leaders and policymakers. This study examined one promising strategy for improving teachers' effectiveness: providing individualized coaching using videos of teachers' instruction for reflection, practice, and feedback. The coaching focused on general, rather than subject specific, teaching practices. About 100 elementary schools were randomly divided into three groups: one where teachers received five highly structured cycles of focused, professional coaching during a single school year, one where teachers received more coaching (eight cycles), and one that continued with its usual strategies for supporting teachers. The study compared teachers' experiences and their students' achievement across the three groups to determine the effectiveness of the two versions of the coaching.
Five cycles of coaching was a cost-effective approach for improving student achievement. Five cycles of professional coaching based on videos improved student achievement at a cost of $228 per student on 6 average.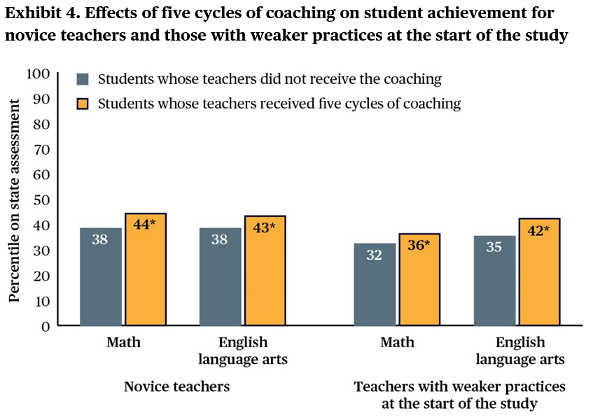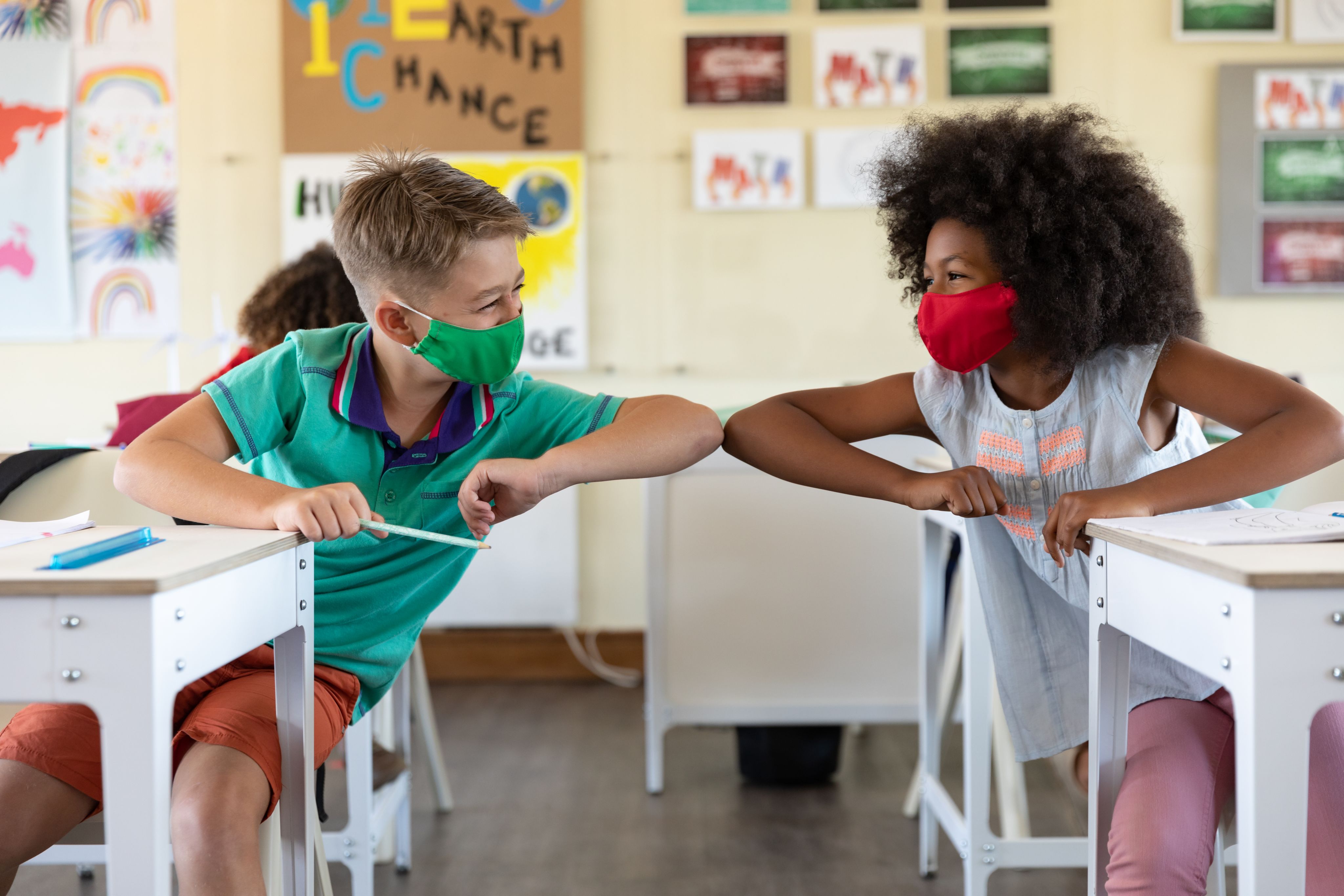 Characteristics of 2020–21 Public and Private K–12 Schools in the United States: Results From the National Teacher and Principal Survey
This IES First Look report from December 2022 provides descriptive statistics and basic information from the 2020–21 National Teacher and Principal Survey Public School and Private School Data files. One surprising finding…
Among public schools, a higher percentage of charter schools offered instruction beyond the normal school day for students who needed assistance (56 percent) or who sought academic advancement or enrichment (44 percent), compared to traditional public schools (48 percent and 31 percent, respectively) (table A-4).
Download, view and print the report as a pdf file. (1KB)
Download, view and print the summary of this report as a pdf file. (1KB)
Dismal NAEP Scores Offer Districts Chance to "Pivot" on Relief Funds, The 74
By Linda Jacobson November 22, 2022
As a result of the recently released NAEP data some school finance experts are urging districts to redirect federal relief funds toward learning recovery. "From our perspective, a pivot does seem warranted," Marguerite Roza, director of the Edunomics Lab at Georgetown University, said last week during a webinar. While it's normal for districts to get assessment results after they've finalized their budgets, this year, she added, the achievement gaps are "more glaring."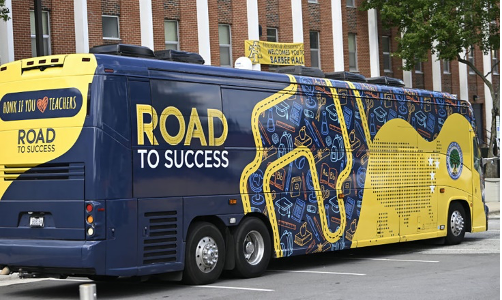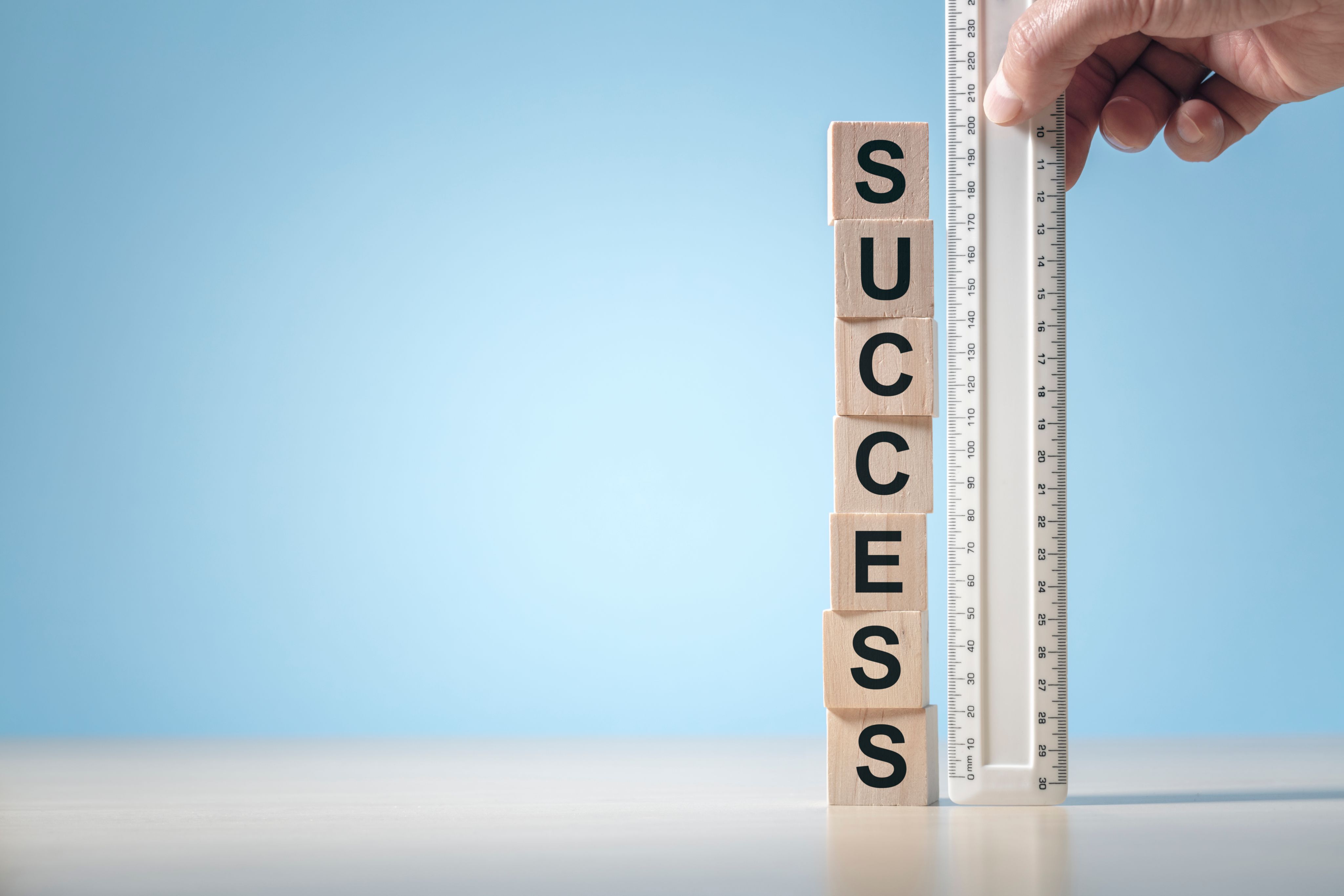 Program Evaluation Coaching Concepts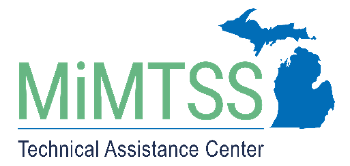 This draft guidance from the MI SPDG shares their Program Evaluator competencies and the resources that help them develop knowledge and skills at the various stages of becoming an experienced evaluator.
Family Engagement Done Well

Self-Determined Learning, Personalizable Education, and Strengths-Based Approaches to Educating All Learners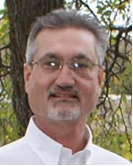 Dr. Michael Wehmeyer, long-time Professor at the University of Kansas and advocate for individuals with disabilities and their families, has distilled into one article:
the history of people with disabilities in the US,
how families fought and won the right for their children to receive an education,
how individuals with disabilities fought and won the right to be active participants in their communities, including work, and
where we are headed next, including universal design for learning and supports within an MTSS.
The SIGnetwork Students with Significant Needs Working Group dissected the article together and found some hope and inspiration within it. We hope you will, too.
Wehmeyer, M. (2022). Self-Determined Learning, Personalizable Education, and Strengths-Based Approaches to Educating All Learners. Focus on Exceptional Children, 47(1). https://doi.org/10.17161/foec.v47i1.18627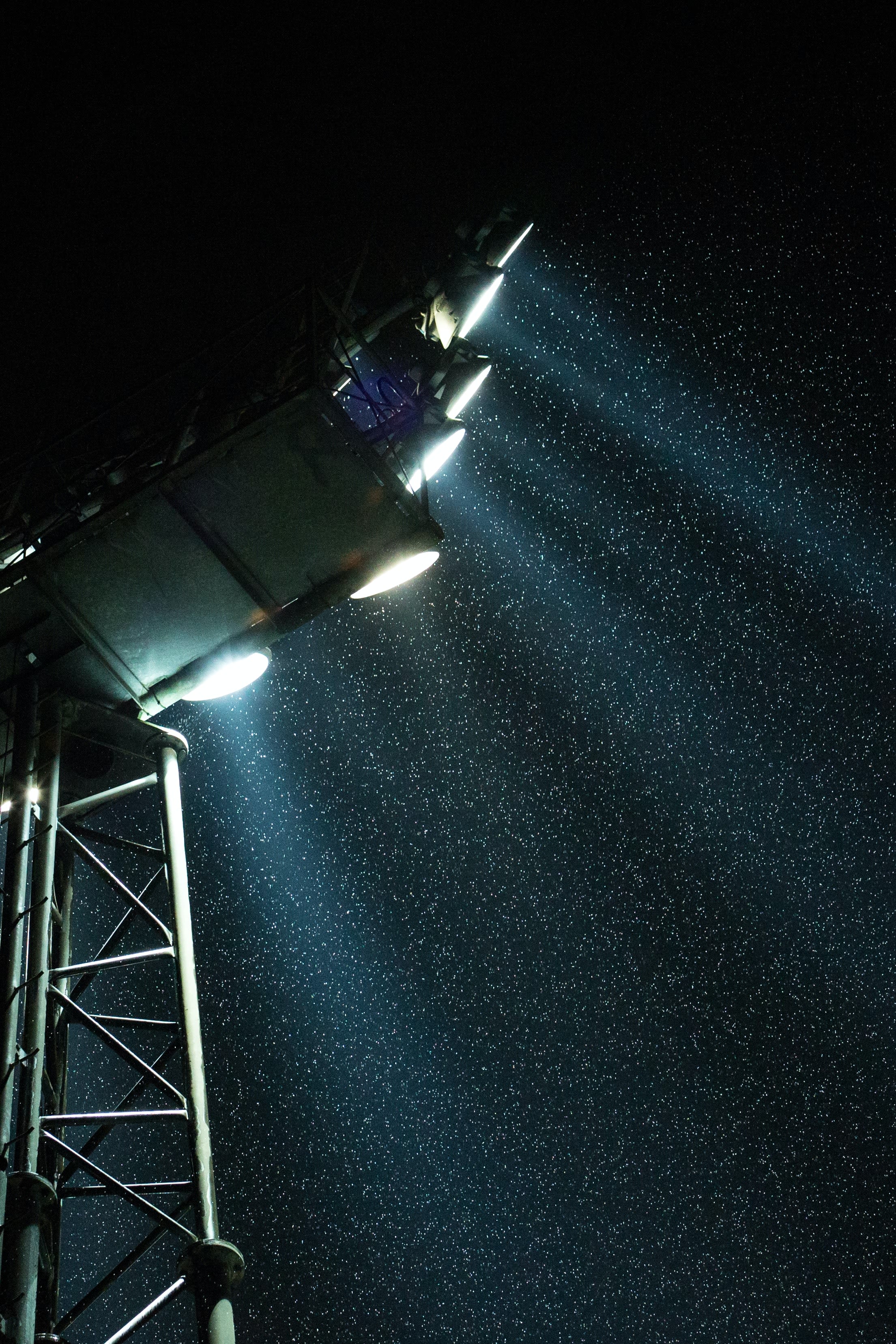 NEW Equity Resource
Advancing Racial Equity in Early Intervention and Preschool Special Education Fact Sheet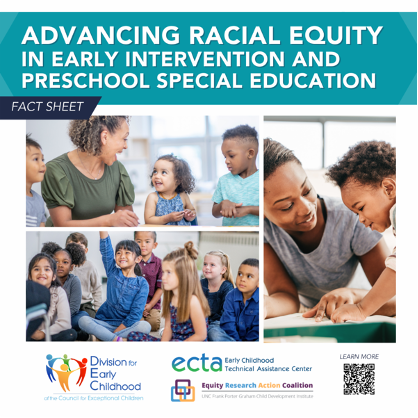 From Division for Early Childhood & ECTA: The science is clear that the first years of children's lives set the foundation for their healthy development. A young child's race, gender, location, language, and ability should not determine their access to needed services and experiences. This fact sheet provides key information and supporting evidence about racial inequities for young children with a disability and questions for state and local leaders seeking to advance equity for all children with disabilities and their families. Learn more and access the fact sheet here.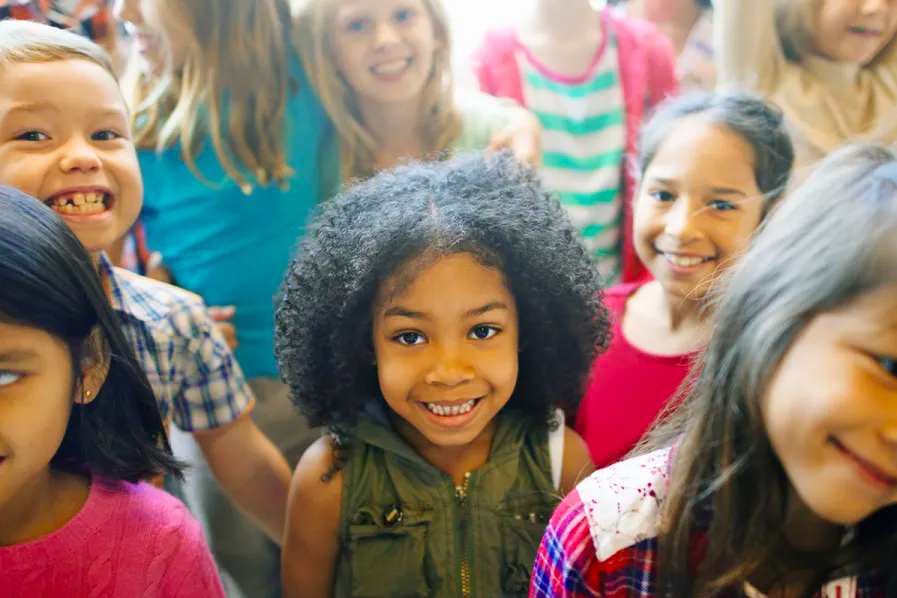 Tweets, Podcasts, & Videos of the Month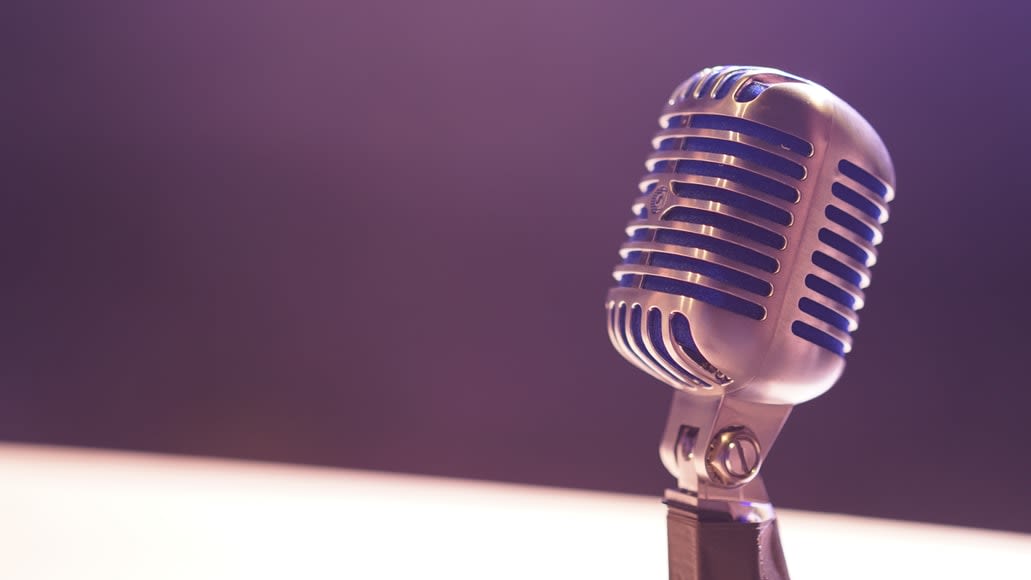 Freakonomics Radio
405. Policymaking Is Not a Science (Yet)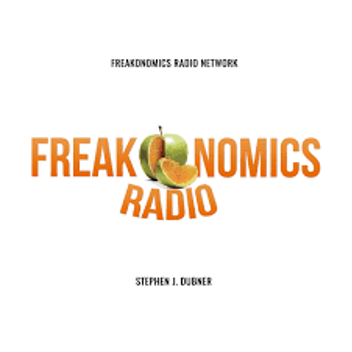 Why do so many promising solutions — in education, medicine, criminal justice, etc. — fail to scale up into great policy? And can a new breed of "implementation scientists" crack the code?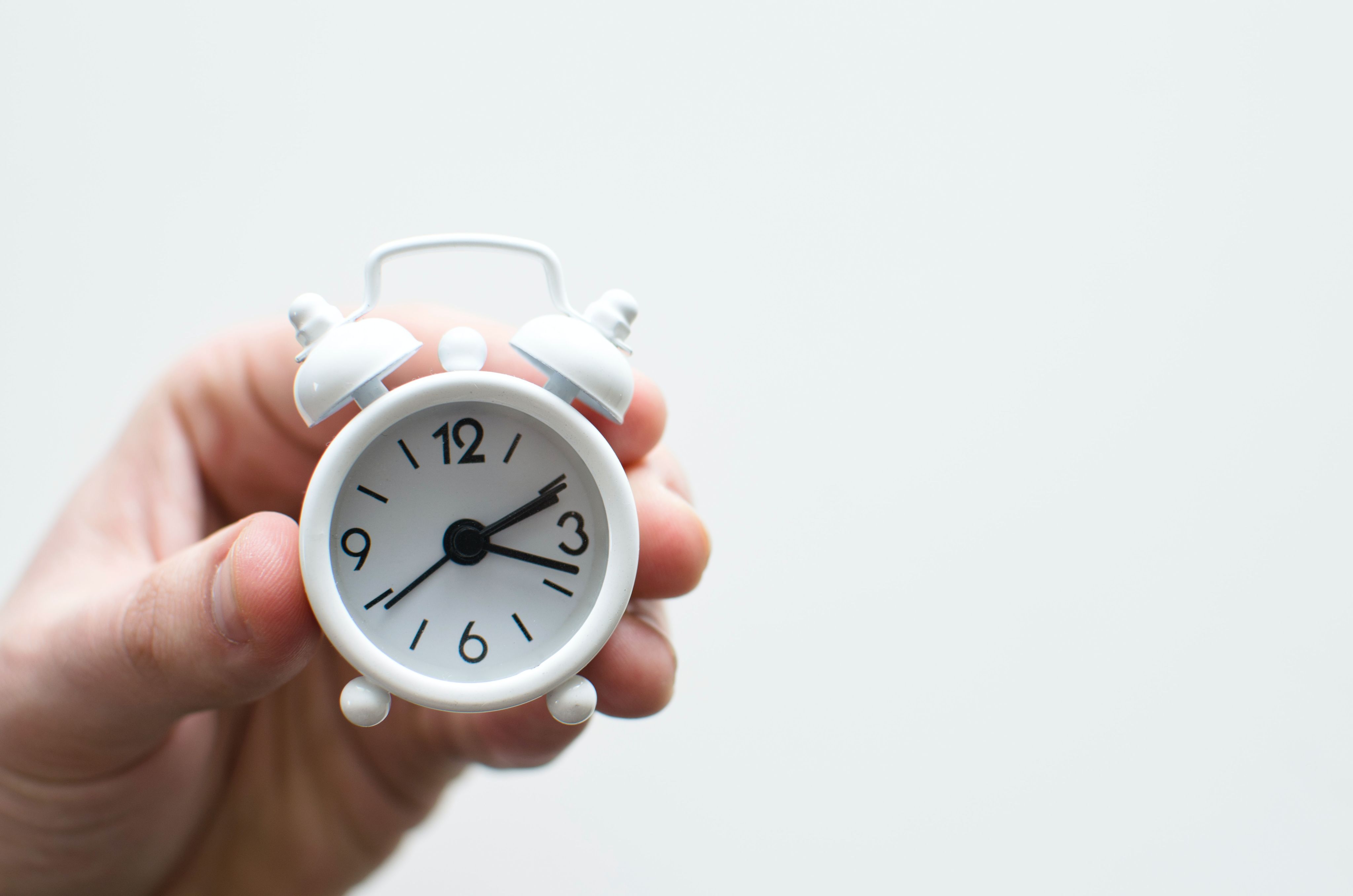 The U.S. Department of Education's (Department) Office of Elementary and Secondary Education and the Student Engagement and Attendance Center (SEAC) are pleased to share two new Learning Series opportunities for State educational agencies (SEAs) and select partners. Facilitated virtually, these Learning Series sessions will delve into select topics on chronic absenteeism and student engagement, with assistance from subject matter experts and provide opportunities for small group discussions.
Series Content and Structure
Learning Series One: Finding Missing Students
Recent estimates show that up to three million students are unaccounted for (Bellwether Education Partners, 2021) in State educational data systems, an issue closely related to the ongoing challenge of troubling levels of chronic absenteeism. SEA and partner participants will:
Explore the current landscape of student attendance trends and identify strategies for utilizing data to find missing students;
Use root cause analysis in efforts to find missing students; and
Identify strategies to find and re-engage missing students that align with the root cause analysis.
This three-part series will meet in late January and February 2023 in 60-minute sessions. Session one will review current data on missing students; session two will focus on using root cause analysis as a strategy to find missing students; and session three will explore strategies to find missing students.
The SEAC suggests that SEAs select three to five staff to participate as a team. Additionally, each SEA can invite up to five additional participants from LEAs, technical assistance intermediaries, or other organizations who may benefit from the series. It is strongly encouraged that a lead from each State coordinate team selection and that team members participate in all three meetings to support shared learning, collaboration, and follow through on next steps.
Learning Series Two: Strengthening State Accountability Systems
Most States include chronic absenteeism as an accountability measure for prioritizing schools for additional supports. Given the importance of these measures, the learning series will support SEA and partner participants in:
Discussing current State trends related to chronic absenteeism and how States collect and analyze their data;
Receiving feedback from peers and SEAC subject matter experts on strategies to integrate State systems to address chronic absenteeism; and
Collaborating with peers to develop next steps to improve State systems to address chronic absenteeism.
This series will consist of three to four sessions, depending on interest and availability, and will meet in February and March 2023 for 90-minute sessions. Session one will discuss current trends in State chronic absenteeism data and explore how States align their systems to address chronic absenteeism; session two will highlight promising practices for integrating State systems to reduce chronic absenteeism; and subsequent sessions will support identification of concrete steps and strategies to support robust data collection. All sessions will include facilitation by subject-matter experts and allow for peer discussions.
The SEAC suggests that SEAs select five to eight staff to participate as a team. Ideally, the team will include representatives from across State programs and departments that address chronic absenteeism (e.g., data, school improvement, multi-tiered systems of support, positive behavioral interventions and supports, Comprehensive Support and Improvement/Targeted Support and Improvement, school climate, school health). Additionally, SEAs may invite up to three additional participants who may benefit from participation (e.g., technical assistance intermediaries, regional networks, LEAs). Again, it is strongly encouraged that a lead from each State coordinate team selection and that team members participate in all sessions to support shared learning, collaboration, and follow through on next steps.
Registration
If you would like your State to participate in the Learning Series: Finding Missing Students, please sign up using the Registration Link by Friday, January 13, 2023. The SEAC team strongly suggests that each SEA coordinate the registration process to participate as a team. If you would like your State to participate in the Second Learning Series – Strengthening State Accountability Systems, please send an email to SEACenter@insightpolicyresearch.com. By Friday, January 27, 2023. If possible, please include the names and emails of each participant on your State team. The SEAC will follow up with additional information about registration. Please also send any questions you may have to the same address.
If you have any questions about the Learning Series opportunities, please contact the SEAC team at SEACenter@insightpolicyresearch.com. We hope you will consider joining this peer learning opportunity.